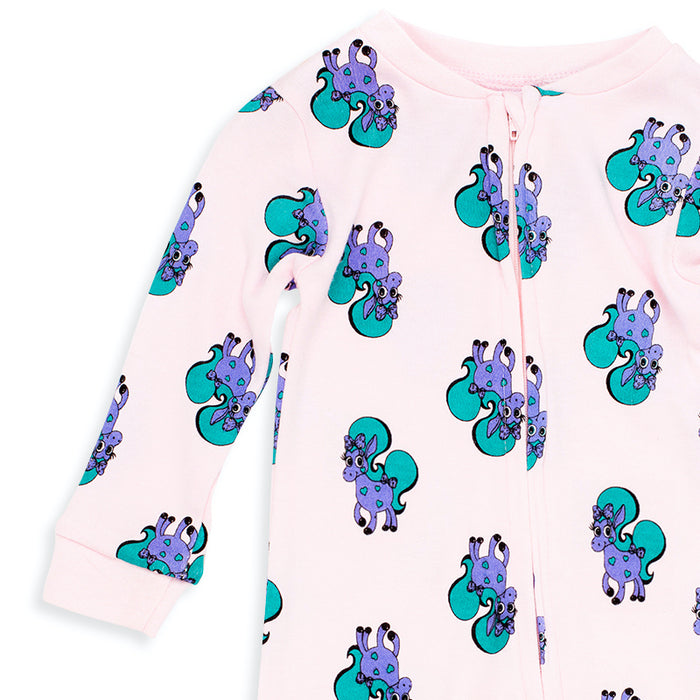 Baby/Toddler Bamboo Onesie with Grips - Pony
Bella Pony bamboo romper with non-slip grips on the knees and feet. Designed to help your little one while they go from crawling to walking!
Our bamboo onesies are ultra-soft and temperature regulating with additional protective fabric at the top of the zipper around the neckline. 

Light pink fabric with purple pony pattern and heart-shaped grips.
More Details
Shipping & Returns
70% bamboo 30% cotton, 100% silicone grips on knees and feet

Sleeper Sizes: 3-6 months, 6-9 months, 9-12 months and 1-2 years (usually fits small)

Machine washable - cold, gentle. Dry on low/no heat

We do our best to ship out all orders within (1) business day. Generally, you have 14 days to return a product. Have a look at the specifics by reviewing our Refund Policy Page.