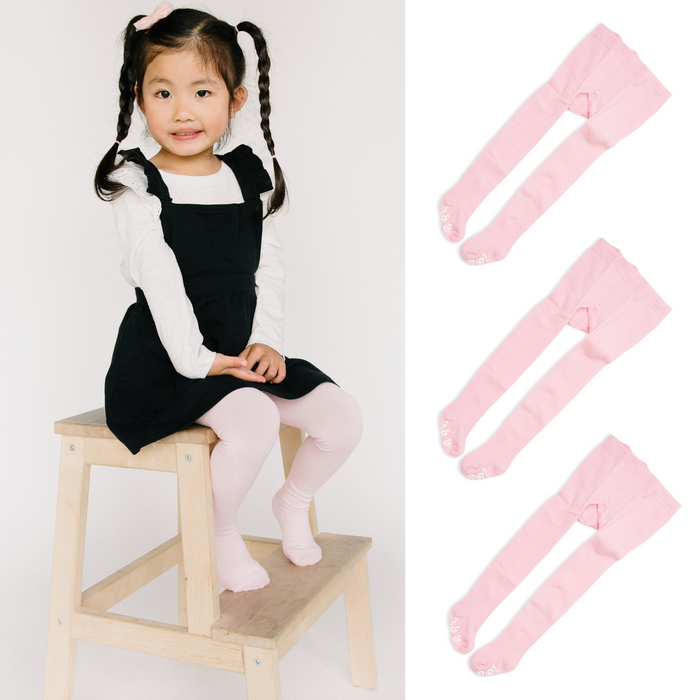 Baby/Kids Tights with Grips - Pink 3-pack
Our combed cotton non-slip grip tights are extra soft and extra safe. The combing process happens early in manufacturing to remove all the short, prickly and frail fibres of the cotton, leaving only the longest, strongest and smoothest fibres behind. If you think our tights are softer than the rest, that's why!
3-pack includes 3x pairs of Soft Pink grip tights.
More Details
Shipping & Returns
79% combed cotton, 17% nylon, 4% lycra

Heart-shaped long-lasting grips on the feet

Three sizes: 2-3 years, 3-4 years, 5-6 years

We do our best to ship out all orders within (1) business day. Generally, you have 14 days to return a product. Have a look at the specifics by reviewing our Refund Policy Page.