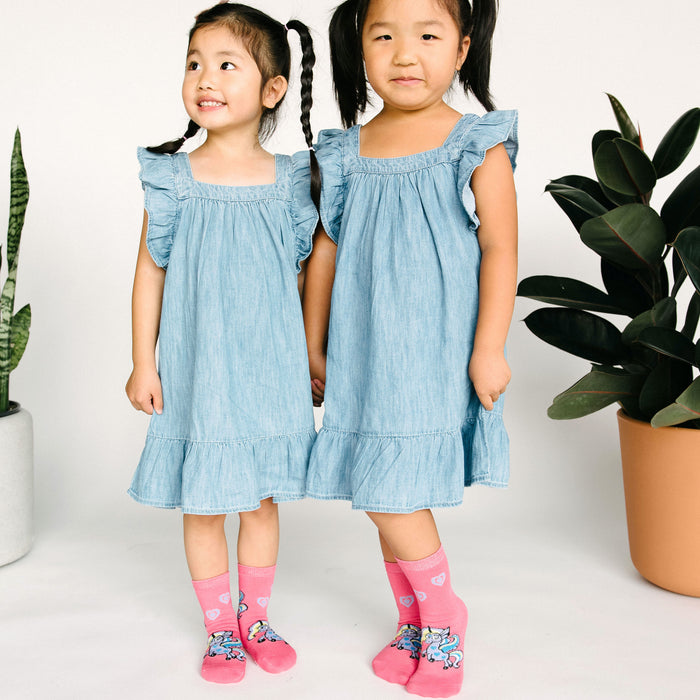 Baby/Kids Bamboo Socks with Grips - Pink Unicorn
Stella Unicorn socks with non-slip grips for your most positive little unicorn! Get matching pairs for all your littles with sizing up to 9 years old.
Our bamboo non-slip grip socks provide an added layer of safety on slippery surfaces, especially for your over-active sprinters and those going from crawling to walking.
Good for all seasons, non-allergenic, breathable and temperature-regulating
Stella unicorn is a most graceful glider with hooves that rarely touch the ground. But this mythical marvel always keeps her uni-shoe grips at the ready. Nothing ruins the mystique like a crash landing. It's her mane concern.
More Details
Shipping & Returns
80% bamboo, 15% polyester, 5% spandex, 100% silicone grips

Two sizes for up to 4 years and 5-9 years

Great for wearing with or without shoes.

We do our best to ship out all orders within (1) business day. Generally, you have 14 days to return a product. Have a look at the specifics by reviewing our Refund Policy Page.