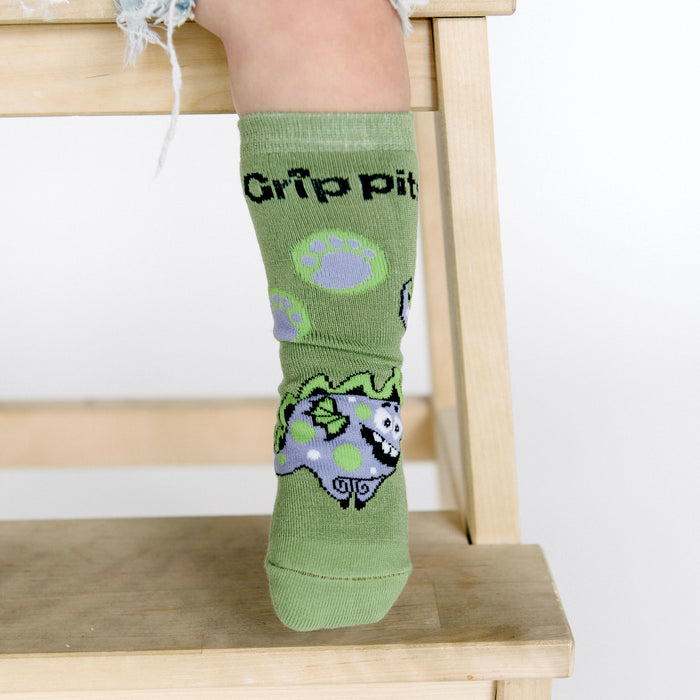 Baby/Kids Bamboo Socks with Grips - Monster
Bamboo Monster socks with non-slip grips for your little monster!

Our bamboo non-slip grip socks provide an added layer of safety on slippery surfaces, especially for your active sprinters and those going from crawling to walking.
Good for all seasons, non-allergenic, breathable and temperature-regulating
Long thought to be urban legend, the Sock Monster thrives on a steady diet of mismatched socks. This fleet laundry lurker has feet so grippy, it's rarely seen. It's preference for single socks continues to confound biologists and parents alike.
More Details
Shipping & Returns
80% bamboo, 15% polyester, 5% spandex, 100% silicone grips

One Size fits up to 5 years

Great for wearing with or without shoes

We do our best to ship out all orders within (1) business day. Generally, you have 14 days to return a product. Have a look at the specifics by reviewing our Refund Policy Page.