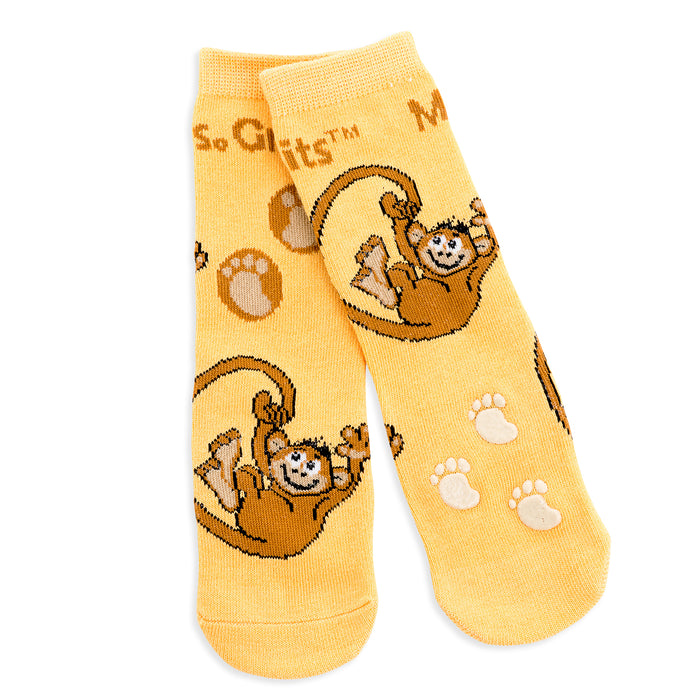 Baby/Kids Bamboo Socks with Grips - Monkey
Bamboo Monkey socks with non-slip grips for your little monkeys!
Our bamboo non-slip grip socks provide an added layer of safety on slippery surfaces, especially for your active sprinters and those going from crawling to walking.
Good for all seasons, non-allergenic, breathable and temperature-regulating
As president of his troop, Hermy monkey knows you have to stay true to your tree roots. With his grasping grippy tail, this saucy simian likes to hang down from the canopy and surprise his fellow members during meetings. It's all very official monkey business.
More Details
Shipping & Returns
80% bamboo, 15% polyester, 5% spandex, 100% silicone grips

One Size fits up to 5 years

Great for wearing with or without shoes

We do our best to ship out all orders within (1) business day. Generally, you have 14 days to return a product. Have a look at the specifics by reviewing our Refund Policy Page.