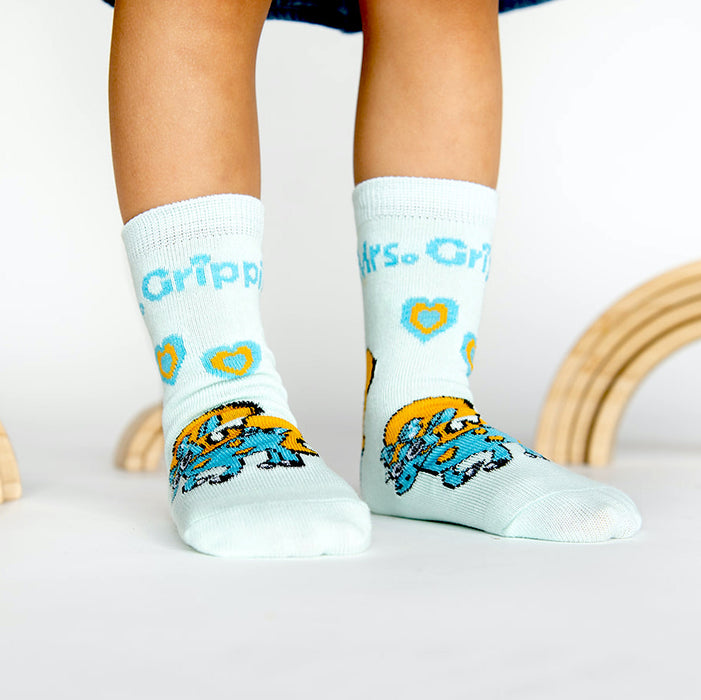 Baby/Kids Bamboo Grip Socks - Blue Pony
Bella Pony bamboo socks with heart-shaped grips for your precious little love!
Our bamboo non-slip grip socks provide an added layer of safety on slippery surfaces (like hardwood!), especially for your active sprinters and those going from crawling to walking.
Bella Pony is the fastest filly on her ranch in the Outback. Thanks to her horseshoe grips, this little Aussie express can out-gallop the rest of her herd with no fear of falling. 
More Details
Shipping & Returns
80% bamboo, 15% polyester, 5% spandex, PVC-free non-slip grips

One Size fits up to 5 years

Good for all temperatures, non-allergenic, breathable and temperature-regulating

We do our best to ship out all orders within (1) business day. Generally, you have 14 days to return a product. Have a look at the specifics by reviewing our Refund Policy Page.