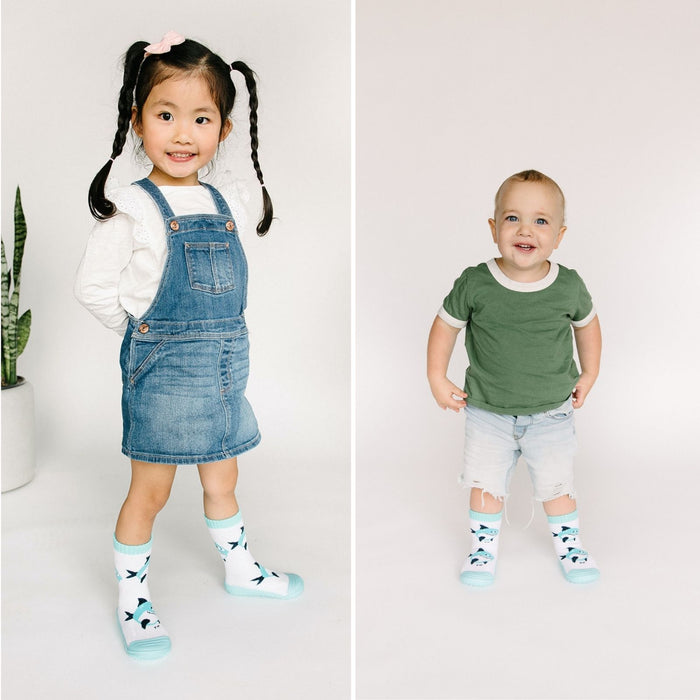 Kids Play Safe Slip-ons - Shark
Let your little one roam free with a little more protection on their feet. Play safe slip-ons are great for cold and warm seasons. In winter, use them as slippers at home or daycare. During summer, they're great for water parks, hot sandy beaches and on the trampoline. 
Fergal-the-friendly shark cruises the world's oceans with great white gripper flippers that power his propulsion. Always on the lookout to make new pals, he takes the bite out of chumming the waters.
We have an awesome Pink Butterfly version too! 
More Details
Size Chart
Shipping & Returns
Snug cotton, sock-like upper. Rubber toe cap and sole

Non-slip grip soles are great for wet and dry surfaces

Machine washable

 


We do our best to ship out all orders within (1) business day. Generally, you have 14 days to return a product. Have a look at the specifics by reviewing our Refund Policy Page. 
Proudly designed in Vancouver, Canada